Will there be Season 6 of Animal Kingdom?
Yes, and It will be the final season of Animal Kingdom.
When will Animal Kingdom: Season 6 Release?
In July 2019, TNT renewed the series for a fifth season. In January 2021, ahead of the fifth season premiere, the series was renewed for a sixth and final season. We can assume it will be coming in 2022.
When will Animal Kingdom: Season 5 Release?
The fifth premiered on July 11, 2021.
What are the release date of all Animal Kingdom: Seasons?
Animal Kingdom debuted on TNT on June 14, 2016, and was renewed for a second season in July 2016, of thirteen episodes that premiered on May 30, 2017. In July 2017, TNT renewed the series for a third season that debuted on May 29, 2018.
In July 2018, TNT renewed the series for a fourth season that premiered on May 28, 2019.
What is the plot of Animal Kingdom: Season 5?
Animal Kingdom Season 5 will revolve around the Cody Family who is associated with the underworld activities that would become their day-to-day life with time. While announcing the renewal of Season 6, TNT has given some hints on the storyline of the upcoming fifth season.
"Animal Kingdom" season five, Pope (Hatosy), Craig (Robson), Deran (Weary), and J (Cole) is still dealing with the fallout from the events surrounding Smurf's death, including family members out for revenge. With their kingdom without a leader, the Codys struggle to maintain their fragile alliance and to see which of them will come out on top.
Meanwhile, they search for more information on Pamela Johnson whom Smurf made the beneficiary of her estate. And back in 1984, an increasingly volatile 29-year-old Smurf is forging her own path raising Pope and Julia and leading the charge on dangerous jobs with new and old friends."
Who will be starring in Animal Kingdom?
Ellen Barkin portrayed the leading role of Janine "Smurf" Cody in the first four seasons, played by Jacki Weaver in the 2010 film.
What is Animal Kingdom?
Animal Kingdom is an American drama television series developed by Jonathan Lisco. It is based on the 2010 Australian film of the same name by David Michôd, who is executive producer for the series, alongside Liz Watts who also produced the movie.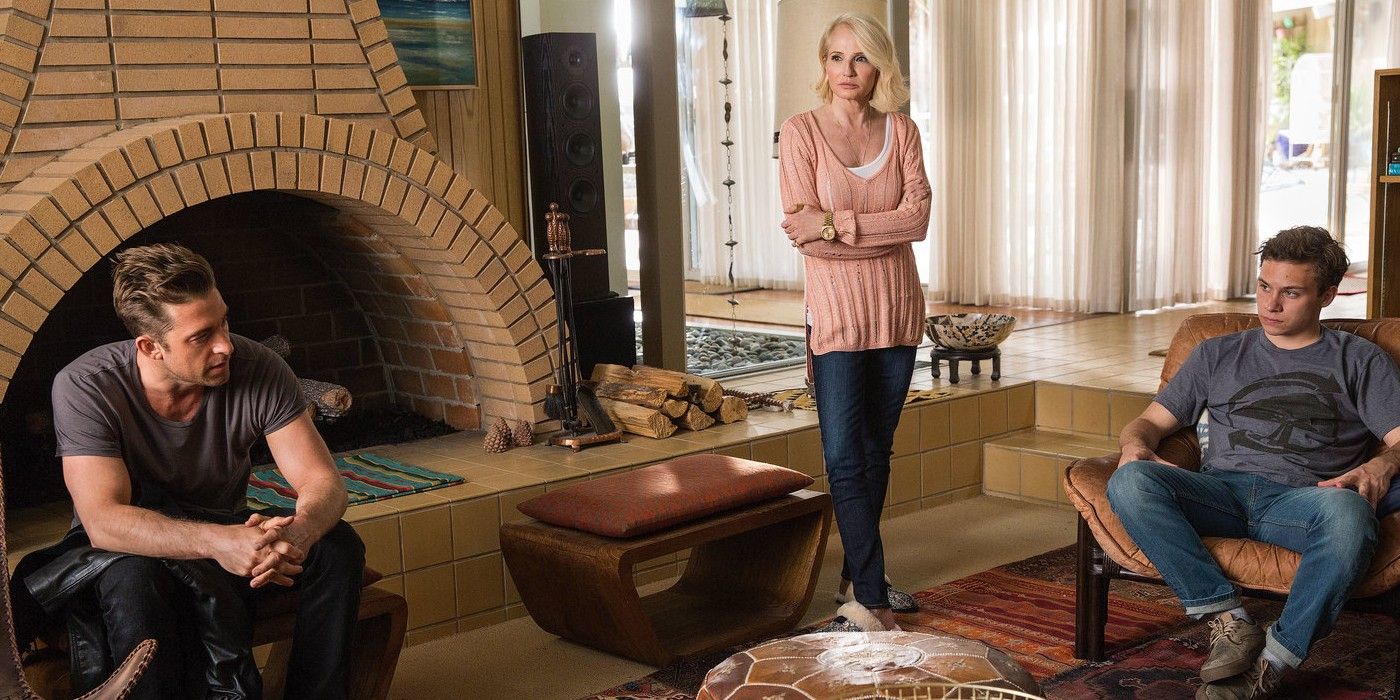 The series follows a 17-year-old boy, who, after the death of his mother, moves in with his estranged relatives, the Codys, a criminal family clan governed by a matriarch, Smurf.
What are reviews from critics on Animal Kingdom: Season 5?
Animal Kingdom Season Five has been met with rave reviews from critics.
"In the animal kingdom, there is no such thing as a happy ending."  -Slant Magazine (Out of four stars)
"It's hard to write about animal kingdom without giving too much away in the process." -People Weekly
What are predictions for Animal Kingdom: Season Six?
Predictions are not available at the time of this post.
What is the animal kingdom based on?
Animal Kingdom centers on a family that runs an illegal animal smuggling operation in Southern California and follows 17-year-old Joshua "J" Cody (Finn Cole) as he acclimates to living with them despite his mother's wishes otherwise. The show premiered July 13, 2016 (2016–2017 TV season), when it became TNT's highest-rated original series ever across all demos – drawing more than three million viewers each week – and earning rave reviews from critics who called it "a remarkable achievement [that] has a realism and an emotional depth that sets it apart from standard-issue crime dramas."