The Star Trek: Picard season 2 cast is a group of talented people who have been tasked with the huge responsibility of bringing Star Trek to life.
Who will be starring in Star Trek: Picard season 2?
The cast of Star Trek: Picard is led by Patrick Stewart as the captain of the USS Enterprise. He left his family's vineyard to embark on a new adventure with the crew of La Sirena.
Welcoming our new Borg Queen to the #StarTrekFamily, @Wersching 🖖 #StarTrek #StarTrekPicard https://t.co/i0iSgX3q5S

— Star Trek (@StarTrek) September 2, 2021
John de Lancie, who is the Q character, will be back.
Alison Pill plays Dr. Agnes Jurati. She is a doctor and an expert on synthetic life.
Michelle Hurd is Raffi Musiker and she was first officer to Captain Picard.
Santiago Cabrera is in this show La Sirena. He is the pilot of La Sirena and also the emergency holograms that come into play at different times.
Isa Briones played SojiAsha and DahjAsha, twin androids. They are the "daughters" of Data.
Evan Evagora plays Elnor, a Romulan warrior rescued as a boy by Picard and raised by the QowatMilat.
Laris is a Romulan housekeeper from Picard's past. Orla Brady plays Laris on the show.
Jeri Ryan played the part of Seven of Nine.
Brent Spiner played Data, and Dr. Soong
Jonathan Frakes as William Riker
Marina Sirtis as Deanna Troi
John de Lancie as Q
Star Trek: Picard will have more "cameos" from other people in the show. One person who may be on the show is Whoopi Goldberg. She might be coming because, while she was at The View, she saw a man who invited her to come back and play Guinan again.
What is the release date of Star Trek: Picard season 2?
The Star Trek Picard season 2 shoot was supposed to start in June 2020. But Covid-19 made it stop. We got the episodes in February 2021. The episodes will come after Star Trek Discovery leaves Spacedock in late 2021. Jean-Luc's second solo voyage will debut in 2022. It will be on Paramount Plus and Amazon Prime Video. We don't know the exact date yet, but we expect it to come out in the first half of the year.
What is the plot of Star Trek: Picard season 2?
The first season of Picard ended the mystery of the Asha twins. We want to see Star Trek: Picard season two explore in-depth some of the worlds and cultures that were introduced in season one. There are many groups. One group is Fenris Rangers and Seven's involvement with them, another group is the QowatMilatRomulan warrior nuns, one more group is Freecloud's hyper-commercialism, and one final group is the seedy underworld market for Borg parts.
We think that Picard will still be doing work on the edge of the Federation. He will probably go on more adventures with his crew aboard La Sirena to explore the darker parts of space.
We are happy that Q is coming for season 2 of Star Trek. This will be a trial. Data or some other form of life might have to take part, too. The letter "Q" is the queen of hearts. The first episode showed Picard playing cards with Data, who had five queens of hearts. And the last image in the trailer was a queen of hearts that turned into just the letter "Q." This does not seem like a coincidence to me.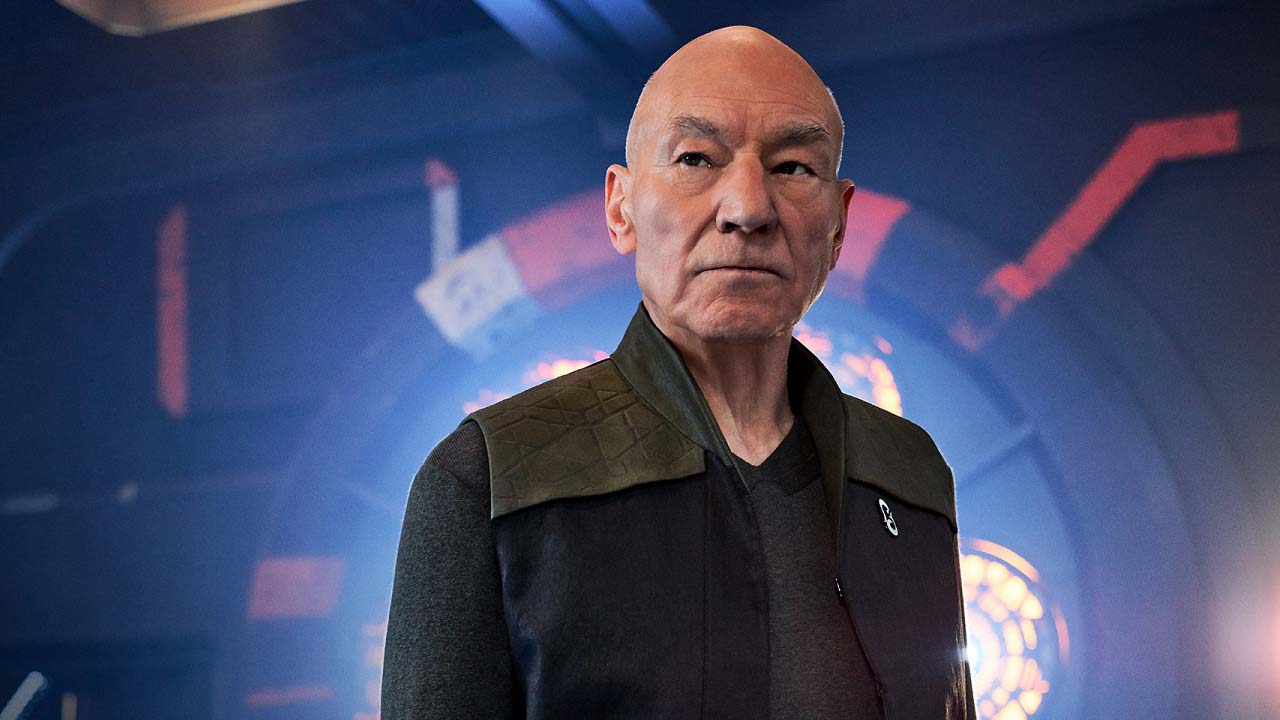 Kelly covers streaming media for Tom's Guide. She watches TV and movies all day long. When she is not watching TV for work, she likes to watch them for fun. She also writes songs, knits, and gardens when she can.
What can we expect?
The first season of Star Trek: Picard will be on Paramount Plus. This is a new service that is built on top of CBS All Access. It has an iconic character from The Next Generation who we saw in the trailer.
Star Trek: Picard Season 2 is happening. They got the green light last year before Season 1 even aired. Fans will get 10 more episodes of retired Starfleet Admiral Jean-Luc Picard (Patrick Stewart) and his ragtag group of spacefarers.
Star Trek: Picard season 1 explored the mystery around two characters named Dahj and Soji. These twins are the daughters of Data, who was an android crew member on Picard's ship. The conspiracy involved the Romulans and the Borg, which led Picard to distant planets where he could find familiar faces like William Riker, Deanna Troi, and Seven nines of Heaven.
From the trailer, it sounds like Picard season 2 will be about going back in time. We learned from Paramount Plus that Q would be in the show.