If you love the Avatar: The Last Airbender show, then this Live-Action version is sure to be a delight. It will take place in our world and follow much of the original storyline with some changes to characters and plot points. We'll also explore all the information that you need to know about it before watching!
When will The Last Airbender: Live-Action Avatar release?
Three years after the announcement, there is not yet a release date for the live-action remake of Avatar: The Last Airbender. Per TheWrap, people were going to start making the show in 2019. But the show is still not made yet because it has not been made far.
As of May 2019, Bryan Konietzko updated fans to say that his team is now in the next phase of production. But they are moving slow. In hindsight, the slow progress on the live-action series may have been because of what was happening with the creators and Netflix.
As of January, one report said that Airbender is expected to start production this year. But it might be delayed because people may not have enough money to work on the show.
In February, Netflix's website reported that TV writer Albert Kim would be the new showrunner. This report hasn't been confirmed by Kim or Netflix, but it is the only news we have seen in months. And if the live-action Avatar: The Last Airbender has a new showrunner, then maybe it really has entered production soon and could premiere as soon as late 2021 or early 2022.
What is the plot of The Last Airbender: Live-Action Avatar?
The live-action series follows the same basic story as the animated one, but there may be small changes.
Avatar: The Last Airbender is set in a world that is not real but it borrows from East Asian and South Asian cultures. The plot of the movie is about a character named Aang. He needs to find his people and learn how to control all four elements. After the Fire Nation attacks and takes control of the other three nations the Earth Kingdom, Water Tribe, and Air Nomads Aang and his friends, Katara, Sokka, and Toph work together to defeat the Fire Nation once and for all.
Who will be starring in The Last Airbender: Live-Action Avatar?
No casting announcements have been. That said, the creators previously stated that they were committed to casting actors who are ethnically and culturally appropriate. This was a departure from the Shyamalan movie, which cast white actors in the "good guy" roles and Indian actors as the evil Fire Nation.
Here's what Michael Dante DiMartino said in a statement (via Variety) at the time:
"We can't wait to realize Aang's world as cinematically as we always imagined it to be, and with a culturally appropriate, non-whitewashed cast. It's a once-in-a-lifetime chance to build upon everyone's great work on the original animated series and go even deeper into the characters, story, action, and world-building. Netflix is wholly dedicated to manifesting our vision for this retelling, and we're incredibly grateful to be partnering with them."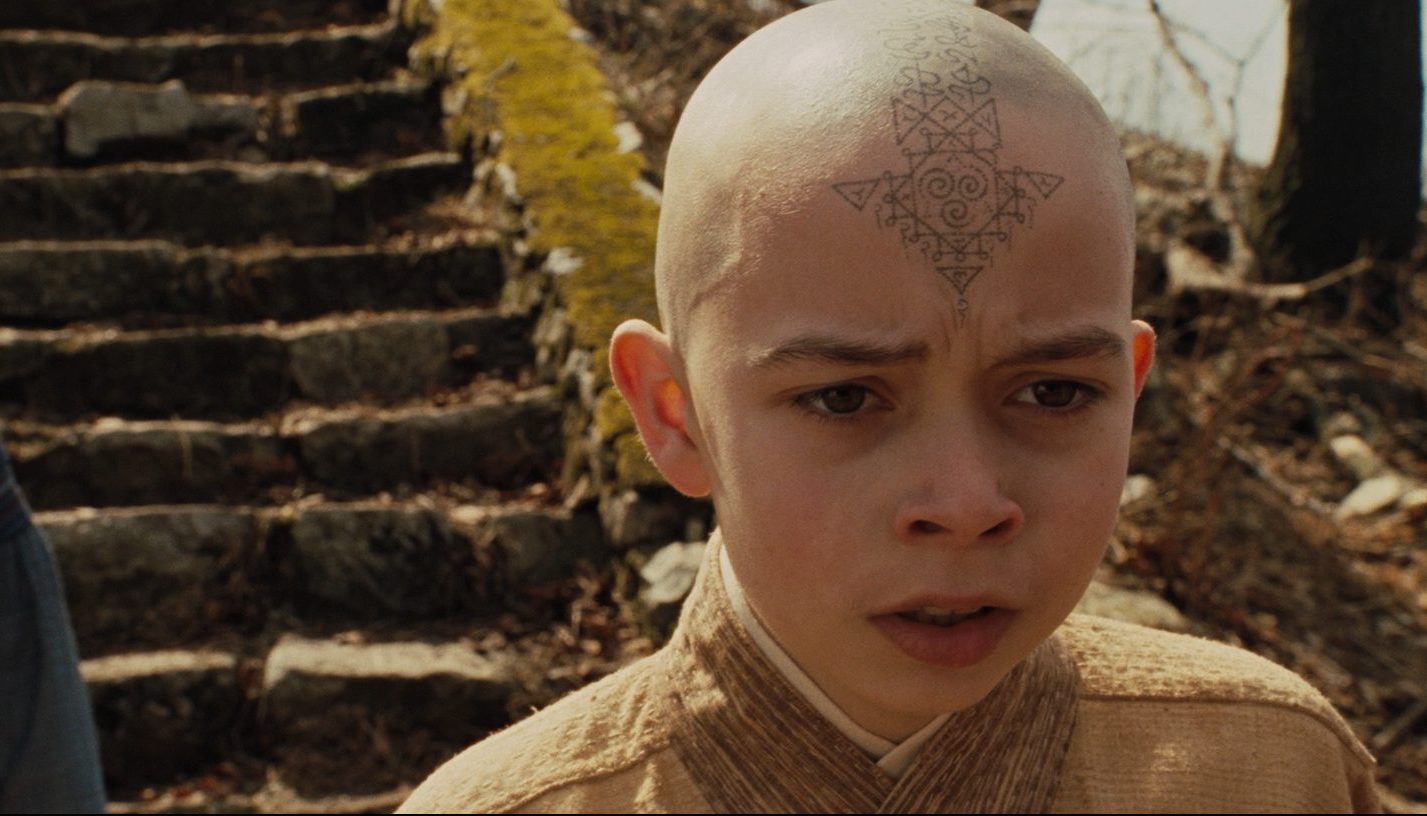 Per Konietzko, an open casting call was supposed to happen in 2019, but it was delayed. In an Instagram update from March, he stated that he appreciated everyone's enthusiasm for the casting call, but that production hadn't reached that stage yet:
What are the other details related to The Last Airbender: Live-Action Avatar?
According to that same Illuminerdi report, Netflix plans to change things significantly here. From the article:
In the animated Avatar: The Last Airbender Sokka is Katara's older brother. Sokka is 15 and Katara is 14. It looks like the live-action reimaging is changing this up with Katara now the older sibling at age 16 and Sokka her younger brother at age 14. Aang will still be 12.
The big change is that Katara is now the older sibling. Which shouldn't change their dynamic much since she was also the more mature one. However, there are larger gap in age between Katara and Aang. Does raise some questions about the romantic ending the two share in the original series. Of course, this might all be hearsay, but it's still interesting to consider.