The Peacemaker TV Show is coming soon. While there is not yet a specific premiere date for Peacemaker, Hbo Max's chief Casey Bloys told The Hollywood Reporter that it would debut in January 2022. James Gunn, the creator of Peacemaker, confirmed that shooting has finished for season 1 on July 13th, 2021. So, it can't be too long now. All superhero shows have a lot of post-processing for the special effects. January is a possible date for the release because all superhero shows have a lot of post-processing.
What is the plot of Peacemaker?
Peacemaker will happen after The Suicide Squad. In this film, the Peacemaker works with his friends to destroy all the evidence of Project Starfish. But Rick Flag knows that the US government has helped with Project Starfish, and he wants to give proof to the public. The peacemaker tried to destroy the drive, but Rick Flag tried to stop him. The peacemaker killed Rick Flag.
However, the post-credits scene shows Peacemaker had been recovered from the rubble. Waller's team saved him in case the world needs saving again. The scene ends with him laying in a hospital bed. We think he will be in the HBO Max series.
The events of the film showed Peacemaker's true colors. He is interested in making things better, even if it means hurting people around him. And he is loyal to the government.
James Gunn told us more about this character in an interview. He said that the character is not good and wears a really silly costume.
This hero wants peace. He will fight for peace, even if it means killing a lot of people. I found this interesting, and I liked it when I saw the actor in this role. In a TV show, there is a villain. The show might be dark. It might make you uncomfortable. In the TV show, the character will have to deal with his problems and what he did in his life because he wants to change it after seeing that people are going through these things too.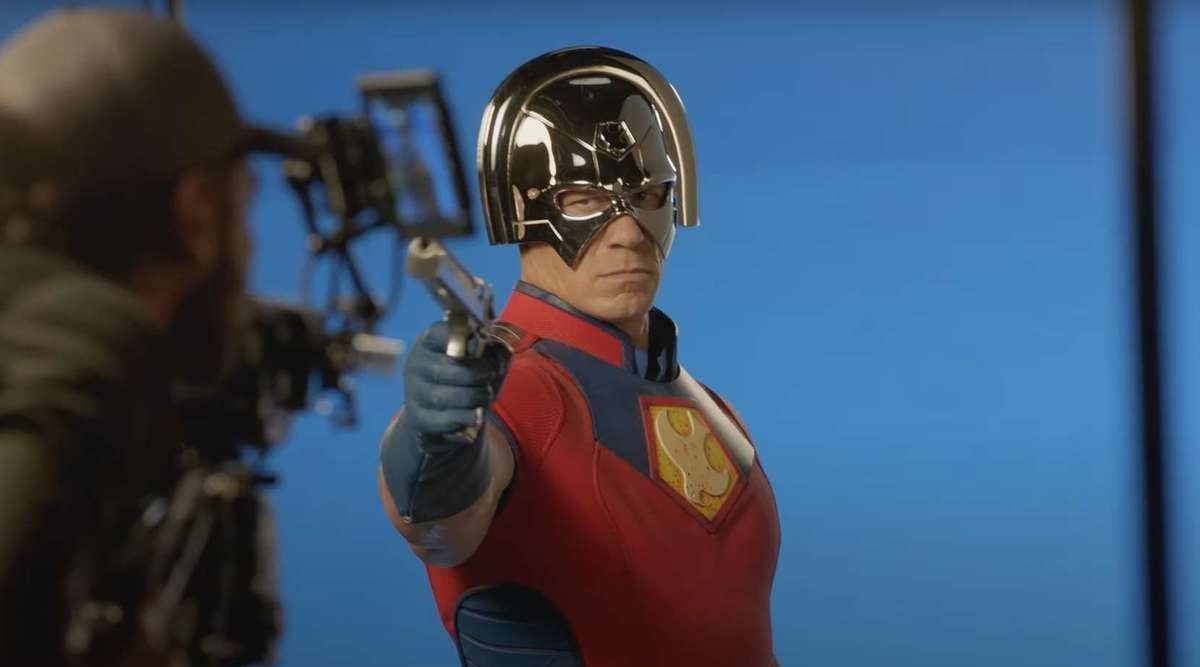 The Guardians of the Galaxy is not
Who will be starring in Peacemaker?
Here is the list of people who will be on a new TV show.
Peacemaker – John Cena
John Economos – Steve Agee
Leota Adebayo – Danielle Brookes
Captain Locke – Christopher Heyerdahl
Emilia Harcourt – Jennifer Holland
Clemson Murn – ChukwudiIwuji
Judomaster – Nhut Le
Auggie Smith – Robert Patrick
Adrian Chase/Vigilante – Freddie Stroma
Larry Fitzgibbon – Lochlyn Munro
Sophie Long – Annie Chang
Amber – Alison Araya
James Gunn is the writer and director for five of the eight episodes. The others are made by Jody Hill, Rosemary Rodriguez, and Brad Anderson.
Director says "maybe one more" character from film will appear on #Peacemaker TV show. https://t.co/Xs2sPh400A

— Entertainment Weekly (@EW) August 31, 2021
Where can I watch Peacemaker?
HBO Max will be the home for Peacemaker. If you live in the US, then you'll need a subscription to HBO Max. It is not available outside North America, but it will be on services like Sky or Now, which have many of HBO's shows. You can also read our how-to watch, HBO Max, in the UK for other ways of seeing the show.
Soon, the Suicide Squad movie will come out. It is a good idea to watch other movies with the same character to get ready for it. Here is how you can do that in other countries. This might also be true in your country too.