The cinderella 2021 release date is drawing near! In this blog post, we will provide all the information you need to know about cinderella's upcoming release.
What is the release date of Cinderella 2021?
The movie Cinderella started filming in February 2020. But then, like many other films, the shooting was suspended because of the pandemic from March to August 2020. Then it continued from September to October.
Cinderella was set to come out in theaters in July 2021. But it is now available on Amazon Prime. Sony Pictures sold the rights to Amazon in May 2021, joining the streaming giant's recent acquisitions of Coming 2 America and The Tomorrow War.
.@TIME names "Cinderella" one of the most anticipated movies of Fall 2021. pic.twitter.com/CPrt74Dwlw

— Camila Charts (@CamilaCharts97) August 26, 2021
What is the plot of Cinderella 2021?
Cinderella is a classic story. The film is about her love story, but it is also about her dreams of becoming a dressmaker.
The character wants to make her own path and open a store. But she must decide if she wants to follow her heart or pursue her dreams.
Who will be starring in Cinderella 2021?
Camila Cabello, who is a singer, will be in the movie. She plays the main character. Idina Menzel will play her stepmom, Vivian. Billy Porter plays a gender non-confirming fairy godparent instead of a traditional fairy godmother.
Minnie Driver will be Queen Beatrice, and Pierce Brosnan will be King Rowan. Nicholas Galitzine will play Prince Robert.
Comedians James Acaster, Romesh Ranganathan, and James Corden will also appear as mice-turned-footmen John, Romesh, and James.
Cinderella's stepsisters are played by Maddie Baillio and Charlotte Spencer. Beverley Knight is in another role.
The movie Cinderella will have a great cast. The stars will be as good as the stars in a fairytale.
Camila Cabello will be acting in the new movie "Cinderella." Camila first came to fame on the show "The X Factor USA" as a member of the girl band Fifth Harmony. But now she is doing well for herself, and now she will act in this new film.
Cabello has also worked on the soundtrack. This includes covers of modern pop songs.
Cabello's husband will be Nicholas Galitzine. He is the son of a prince.
This singer will play the stepmother in Cinderella. She is very mean to Cinderella. Other people who are not nice will play her sisters.
After Mamma Mia, it looks like Pierce Brosnan may be trying to sing again as the wonderfully dapper Prince Rowan. Good Will Hunting star Minnie Driver will portray his wife, Queen Beatrice.
Billy Porter will play the non-binary fairy godmother in Cinderella.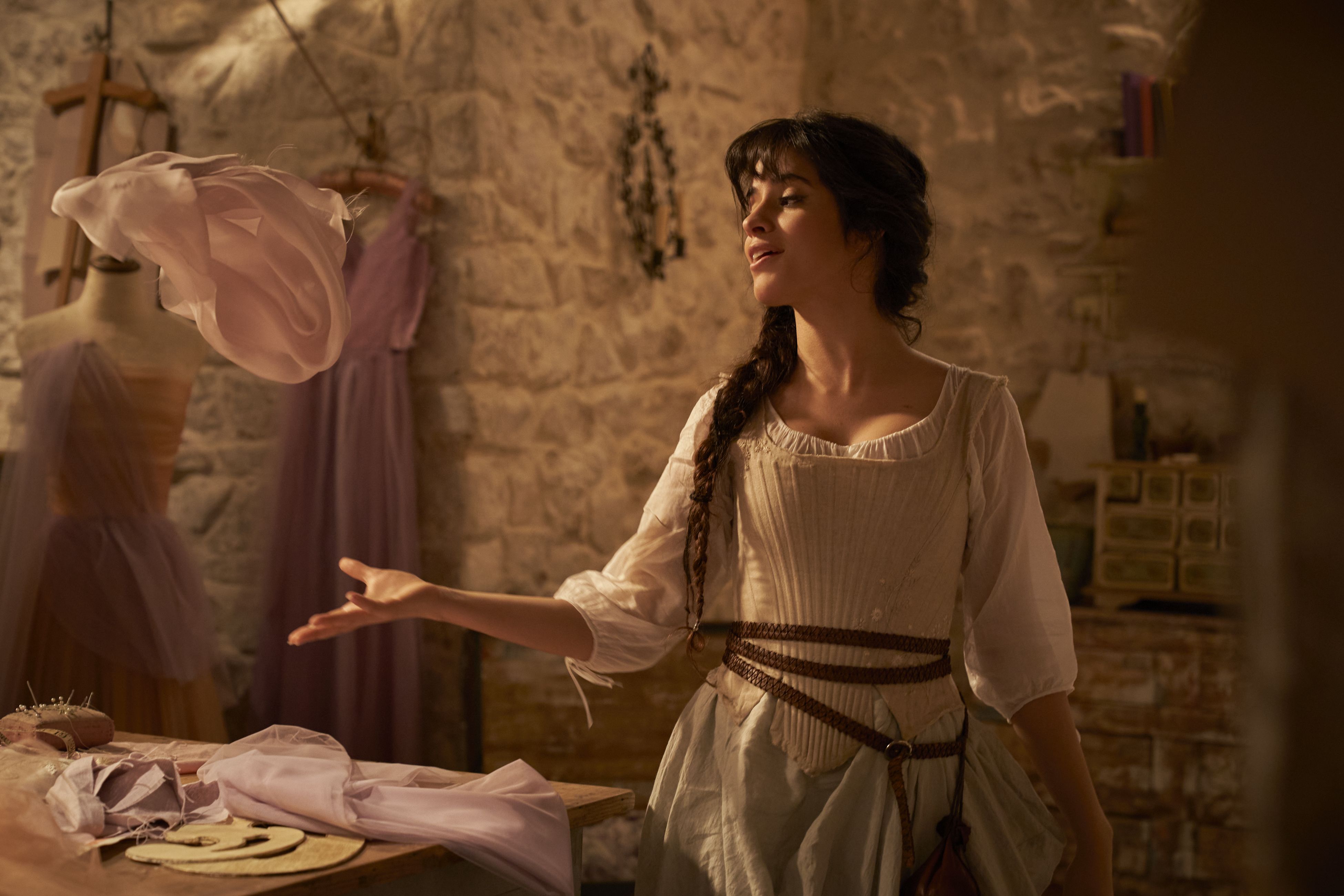 James Corden is going to be in a movie. He will be a mouse, and he will also make the movie. James Acaster and Romesh Ranganathan are going to be in this movie too, as his friends are mice too.
What is the other information related to Cinderella 2021?
Cinderella is a story about a girl. There are many people in the movie. There are singers and funny people too. You can watch it soon! This is a new movie. It is based on the classic story of Cinderella, but it has some new features. It follows a girl who lives with an abusive and overprotective stepmother and stepsisters, who killed her father for his wealth. This is the first live-action remake since Walt Disney Company's 2015 Cinderella.
In April 2019, Columbia Pictures announced a new movie called Cinderella. This movie is about how Cinderella is happy at the ball. She also wears something nice. It's called the glass slipper. The filming for this movie started in February 2020 and was stopped in March 2020 because of the COVID-19 pandemic. But when people were better, they could start filming again. They finished in September 2020.
Cinderella is a movie that will be released on September 3, 2021. There were mixed reviews about the film. There were things people liked and disliked about it. But there were great performances by some of the actors, great visuals, and good music.