Marvel's What-If animated series is Marvel's newest animated show. It centers around Marvel heroes in a different light – for example, what would happen if the Marvel superheroes were aged 13? Marvel's What-If animated series all information related to it!
When will What-If: Marvel's Animated Series release?
What If…? is a new show that will come out this August. There will be 10 episodes and it will end in October. This will be the next part of the Marvel Cinematic Universe. There will be a second season with 10 more episodes.
What is the plot of What-If: Marvel's Animated Series?
The animated show will talk about moments from the Marvel Universe and ask what would have happened if they had gone differently. Importantly, this show is not going to change the canon of what goes on in the Marvel comics. So you don't need to worry about that affecting your favorite characters. However, Marvel Studios' EVP Victoria Alonso has acknowledged that inclusion and diversity will play a part as the franchise continues to grow.
Each story is different and will happen in a separate world. This is like the multiverse idea from Doctor Strange. The idea of a multiverse comes from movies, so it's coming to movies first.
This show will answer what would have happened if Peggy Carter took the super-soldier serum and became Captain Britain. We got a brief look at this in another clip earlier this summer, which showcased Peggy's transformation.
While we were also aware that Tony Stark/Iron Man will be featuring, a newly released Lego set appeared to spoil the premise of that particular episode, suggesting that Tony could end up fighting as a gladiator a la Thor: Ragnarok!
In this trailer, there are some dark times to explore. One of these is a Marvel Zombies comic book series where Bucky talks to an undead Captain America.
Another chapter in Doctor Strange's story sees him go up against an evil version of himself. This is one of the hardest challenges that he has faced. Black Widow is going to get her own episode in a post-apocalyptic world. This will happen after Ultron does something bad that causes lots of people to die. Black Widow will then be one of the few survivors.
We could also see an in-depth look at Thor's alternative existence, as it was hinted earlier this summer that one episode will show what would have happened if Thor had not found his worthiness. Promo images including Party Thor later added fuel to these rumors.
Who will be starring in What-If: Marvel's Animated Series?
Marvel Studios is bringing back the actors from the movies to give their voices to the characters in What If….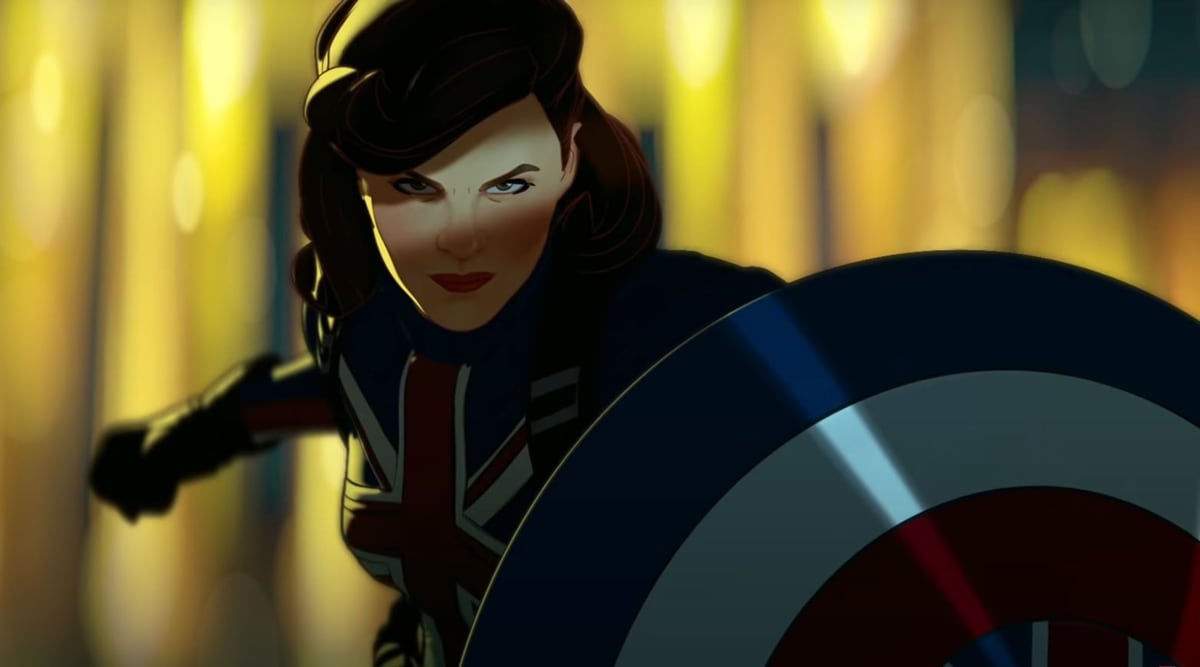 Marvel announced their exciting Phase Four Comic-Con event in the summer of 2019. See the list below for some of the biggest names involved in this project.
Chris Hemsworth is Thor.
Josh Brolin is Thanos.
Tom Hiddleston is Loki.
Natalie Portman is Jane Foster.
Taika Waititi is Korg.
Jeff Goldblum is Grandmaster,
Mark Ruffalo plays Bruce Banner.
The Hulk, Samuel L. Jackson plays Nick Fury,
Jeremy Renner plays Hawkeye
Michael Rooker played Yondu.
Karen Gillan played Nebula.
Paul Rudd played Ant-Man.
Michael Douglas played Hank Pym.
Chadwick Boseman also plays Black Panther.
Michael B Jordan also plays Killmonger
Sebastian Stan as Bucky Barnes.
Hayley Atwell is Peggy Carter.
Toby Jones as Arnim Zola.
Neal McDonough is Dum Dum Dugan.
Sean Gunn as Kraglin.
Djimon Hounsou as Korath.
Dominic Cooper plays Howard Stark,
Andy Serkis plays Ulysses Klaue.
The "Black Panther" series was announced before the death of Chadwick Boseman. But now we know that he recorded many episodes before his death and now they will be released posthumously.
Series creator AC Bradley promised fans on Twitter that there would be "more than a few surprising MCU cameos" in the show – and we now know Frank Grillo will be returning as Crossbones.
What are the reviews from critics on the What if animated series?
The Marvel what if animated series has been receiving rave reviews from critics. They love the Marvel animation style as well as all of the Marvel cameos and references in each episode. One critic said, "this show is a must-see for any Marvel fan" while another called it "A really smart thing to do". Many are comparing this Marvel Animated Series to Spiderman: TAS which was also made by Sony Pictures Animation.
Where I can watch What-If: Marvel's Animated Series?
The Marvel what if animated series is currently on Netflix with a total of 16 episodes. There are also many ways to watch Marvel's What-If Animated Series online since it was originally broadcasted as part of Freeform (formerly ABC) in the US, Disney Channel in Canada, and France TVA for Quebec.